P-28 Corvettes
Long before the initiative of 'Make in India' was formally introduced by the Prime Minister, along with the Indigenisation activities under P-75, a part of another crucial naval project had already undergone 'Make in India' activities with the involvement of Naval Group and Naval Group India. This project for building 4 Anti-Submarine Warfare Corvettes (Project 28) for the Indian Navy has been awarded to Garden Reach Shipbuilders & Engineers (GRSE), Kolkata. Naval Group has entered into a contract with the GRSE encompassing the below deliverables under this project: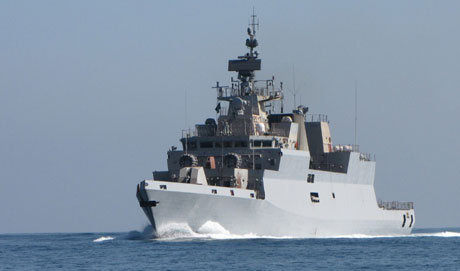 4 shipsets of raft mounted gearboxes with high military stealth features (total 8 gearboxes)
Machinery System Integration for the whole propulsion system
Technical Assistance to GRSE in integration of gearbox inside ship and all related ship trials
Walchandnagar Industries Limited (WIL) was chosen for manufacturing the set of gearboxes. The production and testing took place under an organised process of transfer of technology from Naval Group, France.